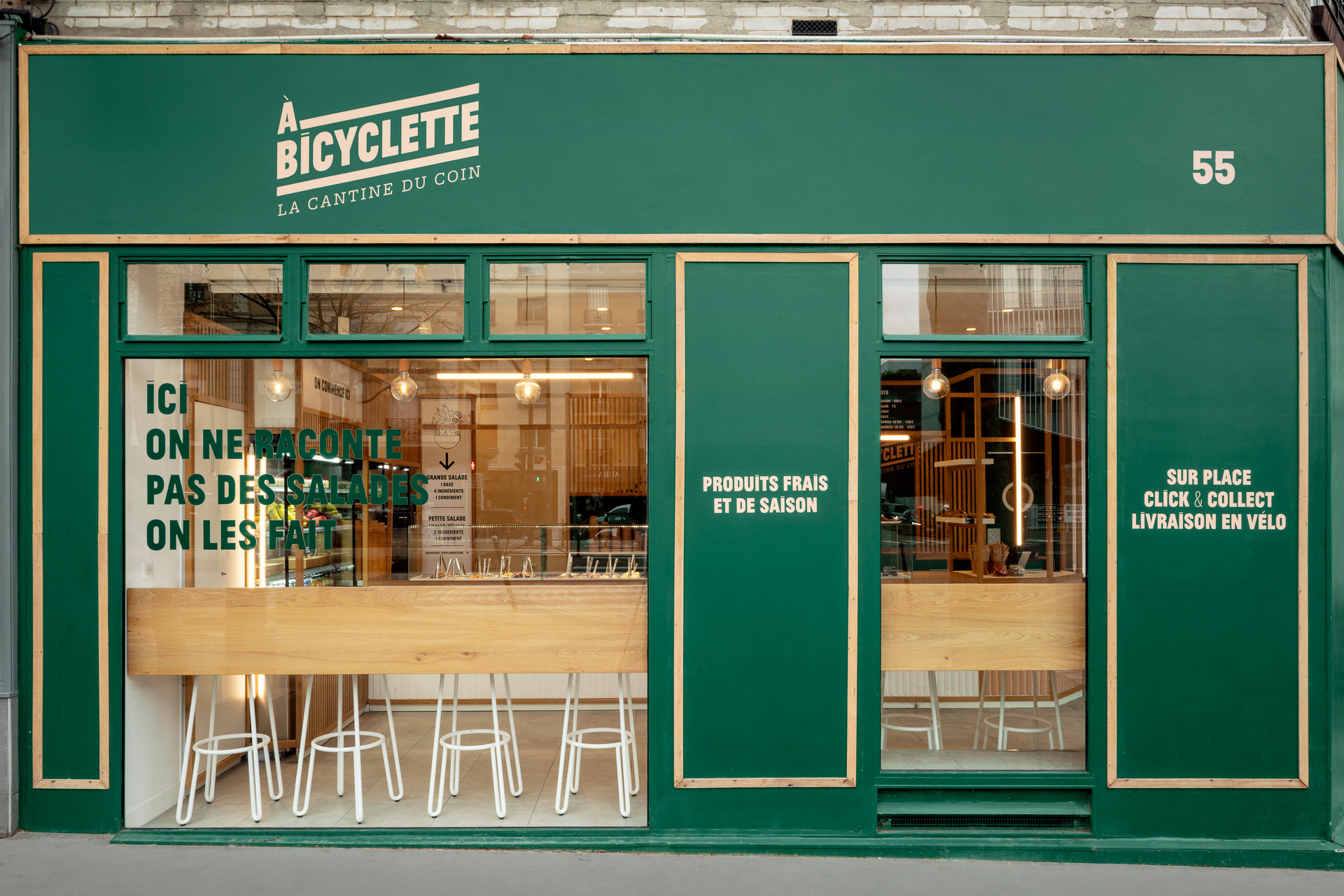 Initially thought of as a traveling canteen by bike offering fresh products for businesses, A Bicyclette wanted to evolve and establish itself in a more sustainable way to welcome new local customers within its walls and increase its preparation area.

The objective here consisted in designing a place allowing both the preparation of orders to be delivered within a radius of 15 km as well as the on-site reception of local customers, all in a room with significant spatial constraints.

The graphic and constructive principles retained are simple: rhythms of vertical and horizontal lines, which transparently show fresh products made on site.

Finally, the choice of colors and materials highlights the values of A Bicyclette: proximity, simplicity, authenticity.